Our story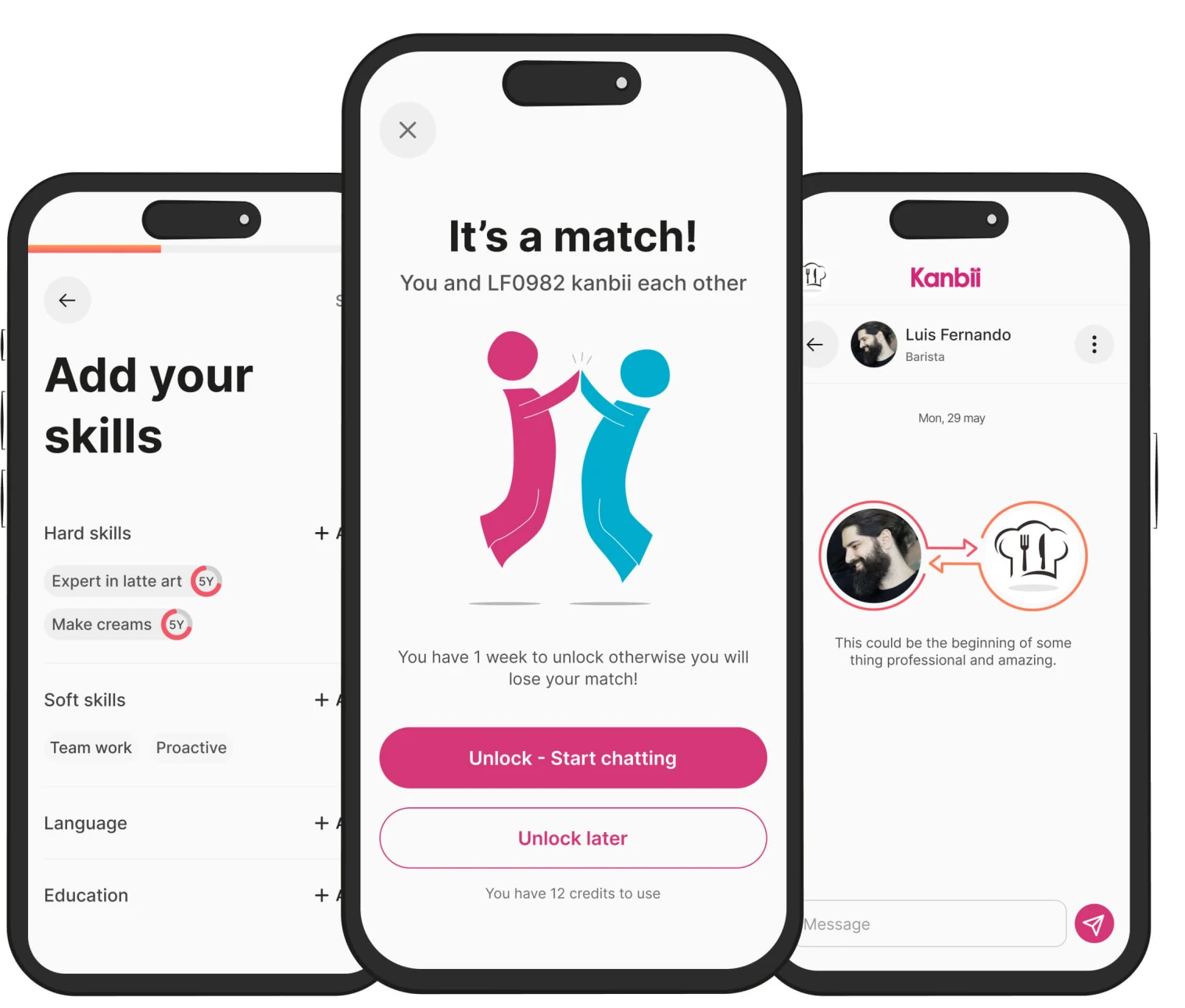 Why we are creating Kanbii?
Current job application processes are unfair towards candidates and employers.
User Experience
of the candidates have stopped the application process because of bad user experience (complexity)
Takes too much time
of the candidates and employers spend more than 30 minutes per application or job ad creation
Lack of quality profiles
of the employers state that at least half of the applicants don't meet minimal criteria for the job
Biased employers
of candidates are being denied interviews because of bias
Our Vision
Kanbii is here to democratise the recruitment industry! It will make recruitment and job search fast, fair and friendly through a simple mobile application.