Job Matching Kanbii
Fast, Fair and Friendly
Kanbii is the first mobile app that facilitates unbiased job matching based on skills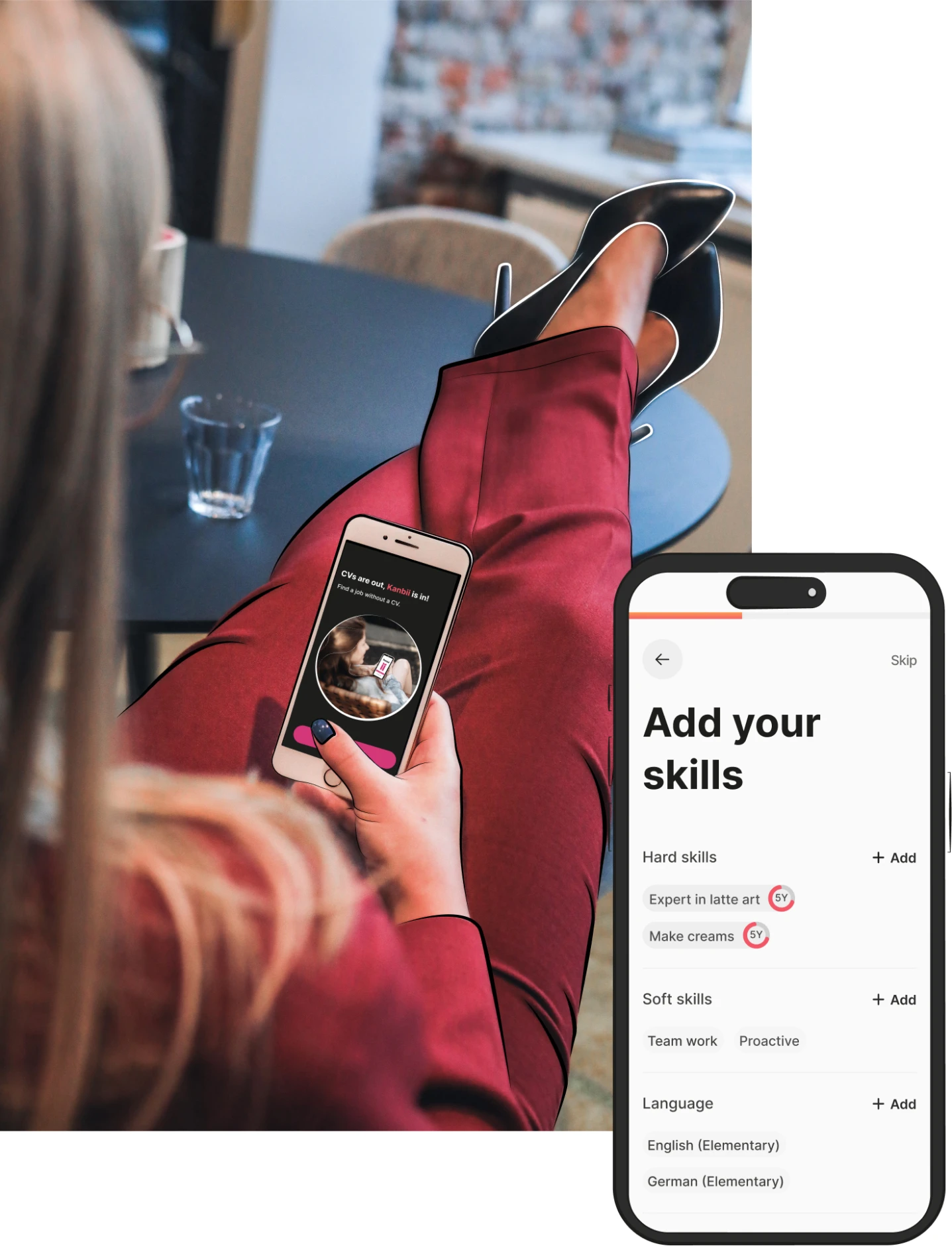 Match by skills
Find the right candidates or take the next leap in your career by swiping right.
Get hired or find your next employee by matching skills.
Fast
No CV required to create your candidate profile and to show your skills. No job description required to post your job offer and to show your requirements. Create a profile within minutes!
Fair
No bias- No personal information is shared before there is a match. Matches are suggested based on the candidate's skills and the ones required for the job. Salary transparency.
Friendly
Candidates and employers match as easy as swiping left or right. Simple and friendly user interface.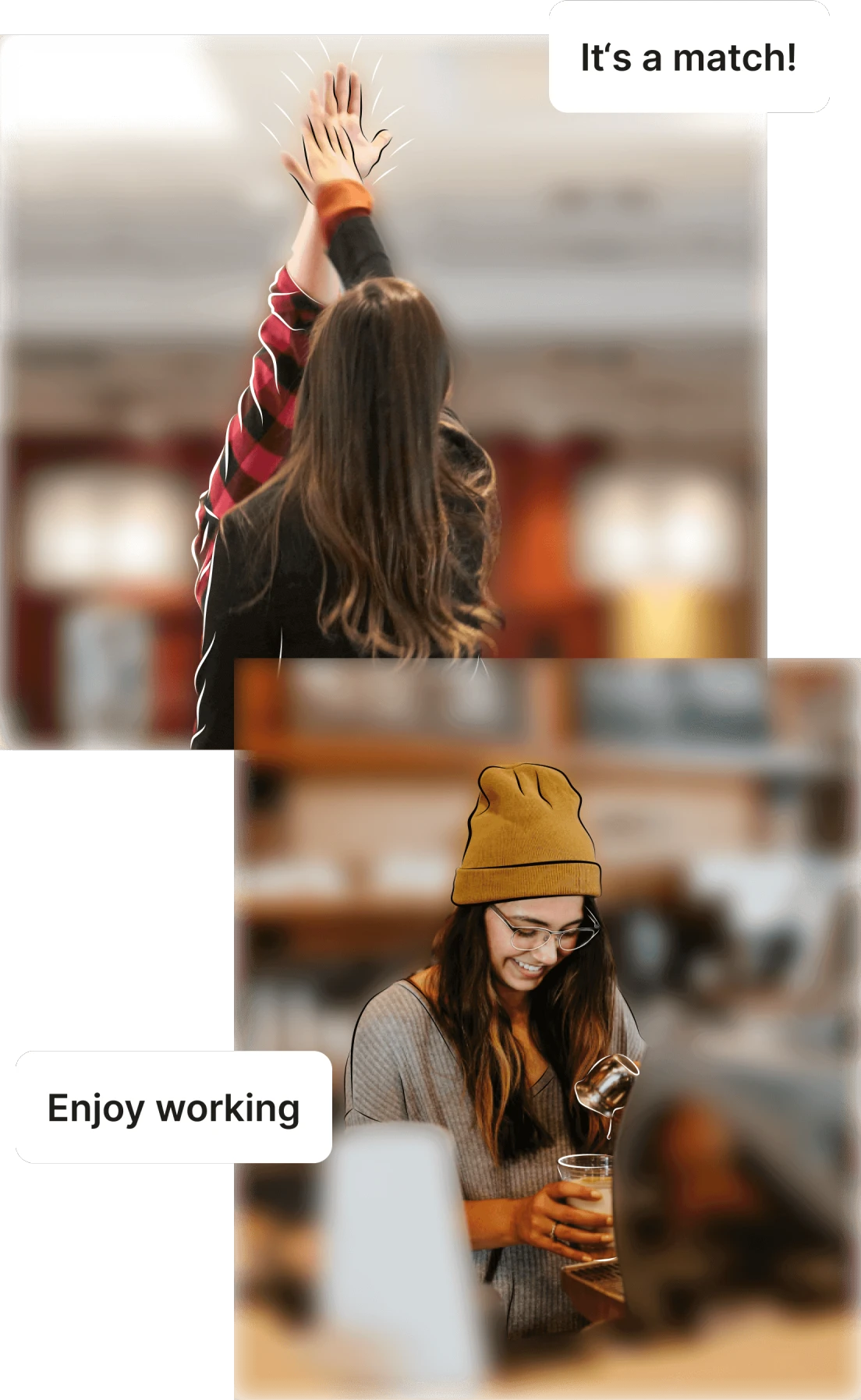 You Kanbii part of the revolution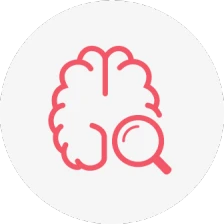 New Mindset
We believe in a candidate-driven market. Focus on the candidate experience. Putting employees and job seekers at eye level.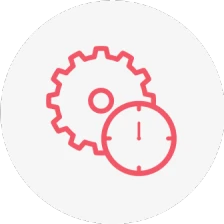 Efficiency
No more tedious, costly and time-consuming application processes. Swipe your way to your next opportunity.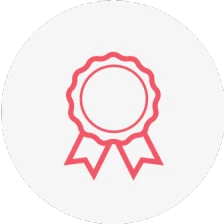 Quality
Only meet candidates who match your requirements. Only apply to jobs that require your skills.
When to use Kanbii?
For Candidates ...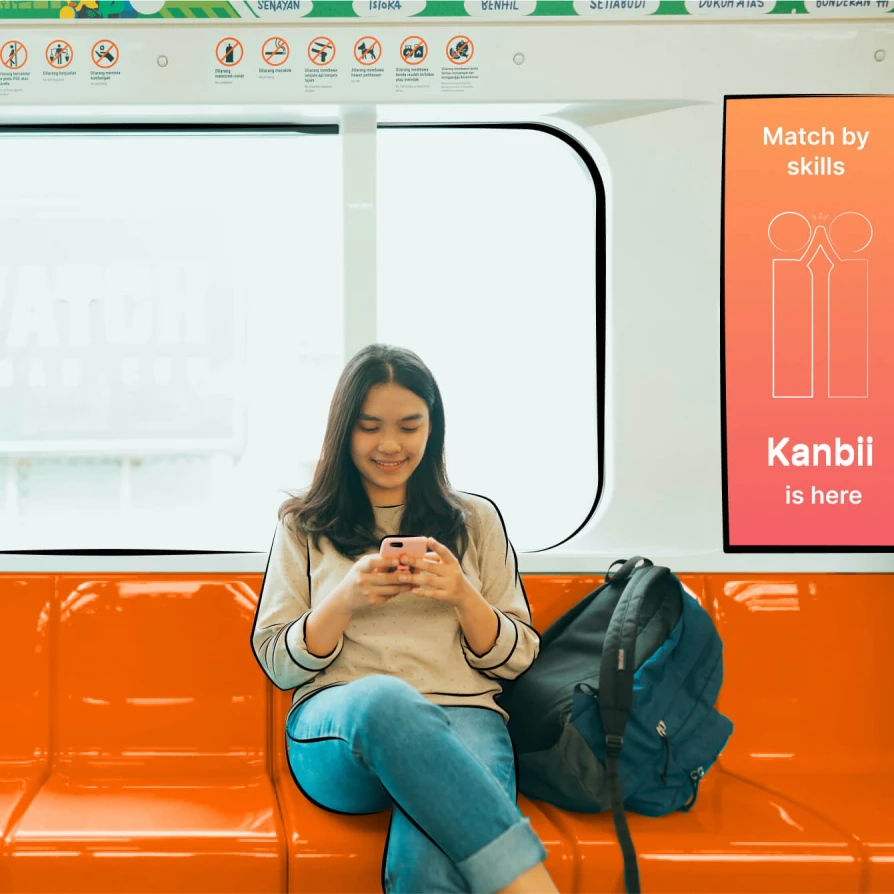 Kanbii is made for candidates who want to find jobs based on their skills and abilities, and not based on the picture or personal information – skip the bias.
It allows you to explore new roles that align with your skills and connect with other industries (e.g., switch from hospitality to retail).
It is an excellent platform to showcase your skills, making it easier for potential employers to recognize how you fit their requirements, regardless of your past experiences.
Kanbii will suggest candidates who possess the skills that you need for your job.
It allows to explore new candidates who align with your skill requirements but maybe come from a different industry. For instance, did you know that people in retail and hospitality possess very similar skills?
Hiring based on skills gives you access to more qualified candidates.
For Employers ...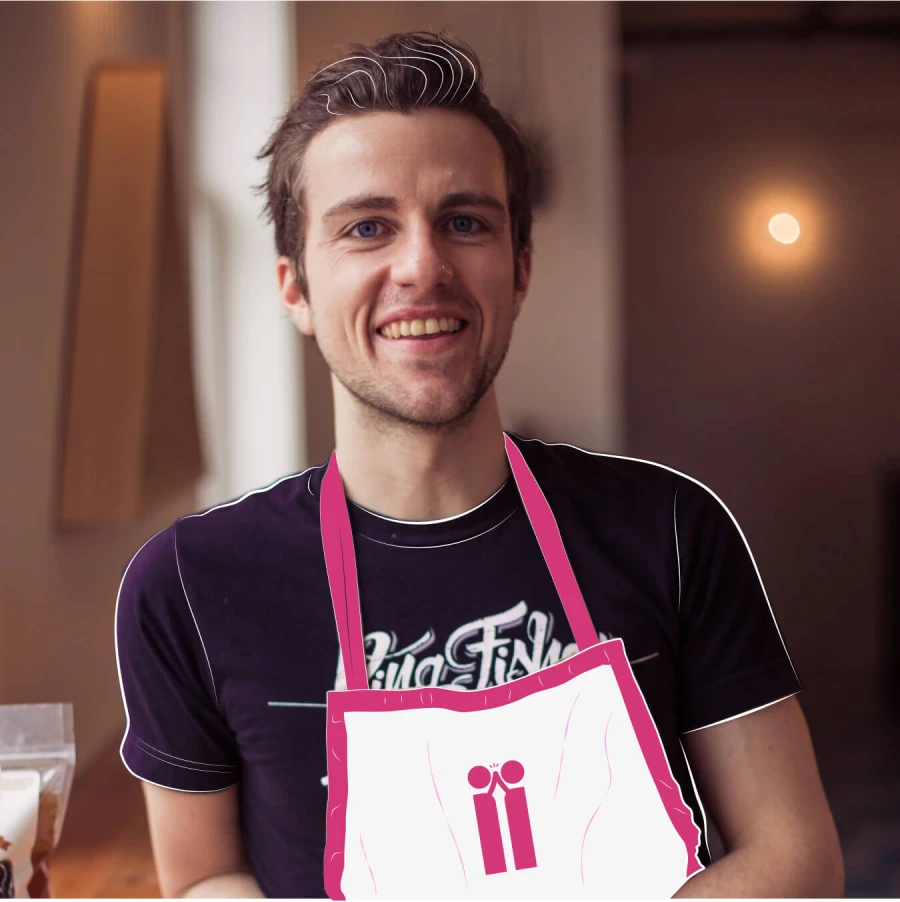 How to get Kanbii
01
Register your interest to be added to the waitlist
02
We'll send you an email with a link when the app is available for download
03
Download Kanbii and start swiping